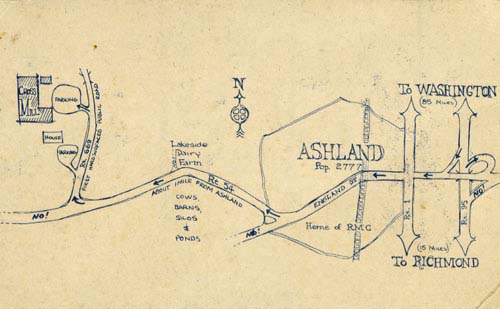 A hand-drawn map by Jack Witt from when Cross Mill Gallery was established.
Cross Mill Gallery
13405 Independence Road
Ashland, Virginia 23005
804.798.8237
(by appointment only)
Due to spam, we ask that if you wish to contact us by email please hand type "admin (at) crossmillgallery (dot) com" in your email send field.
Thank you.